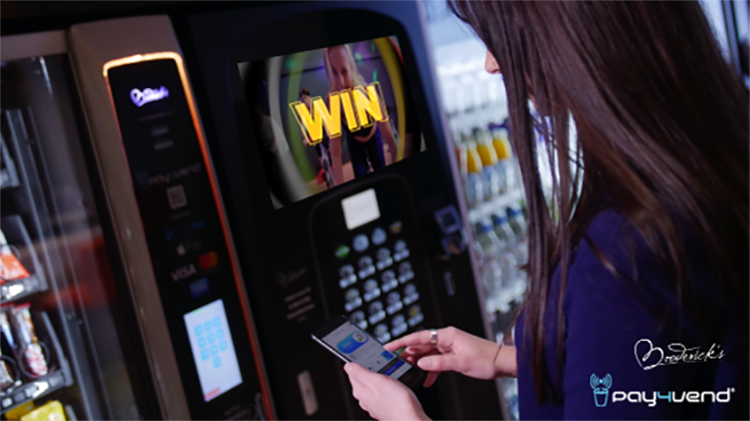 Our trailblazing Broderick's Pay4Vend loyalty and rewards app is now at the heart of a growing connected community….thanks to an increasing number of customers that have rolled out the app across their premises.
From offices and call centres, to leisure centres; and from airports to universities – consumers can get 'appily connected with Broderick's.
Our loyal band of Broderick's Pay4Vend loyalty app users have even more chances to save money and join in exciting competitions and promotions by buying from Broderick's both at work and at play. In fact, we're celebrating the rise of the connected community with the launch of one of our most exciting perks yet: loyal app users can win a free spinning class at Trafford Leisure Centres!
Watch the video here…
The connected Broderick's app communities began in our North West heartland and are already starting to spread much further afield as more and more customers are signing up to offer the Broderick's Pay4Vend experience to their own staff or visitors.
University of Manchester or MMU students, for example, who visit their local gym or leisure centre can use Pay4Vend both on campus and at a growing number of nearby leisure facilities. Business travellers can benefit from Pay4Vend in their own workplace and at Manchester Airport when travelling abroad for work or play. The powerful potential of the Broderick's app connected communities will further increase as more Pay4Vend 'adopters' come on board.
As our MD John Broderick said: "What's not to like? We've come a long way since Pay4Vend was first trialled at our Manchester Business School pilot sites. As word has got around and our own customers have been made aware of the repeat purchases that the app can generate, we've been welcoming more and more companies (and their customers) to the wider Pay4Vend community.